TTD Online Room Booking 2022: Tirumala Tirupati Devasthanam Council has developed a number of accommodation facilities through their own Rooms and guesthouses for pilgrims based on the availability. The AP Govt and TTD jointly providing more than 15,000 rooms to the general public. Out of which some of the rooms are allocated in advance while others are provided with current reservation.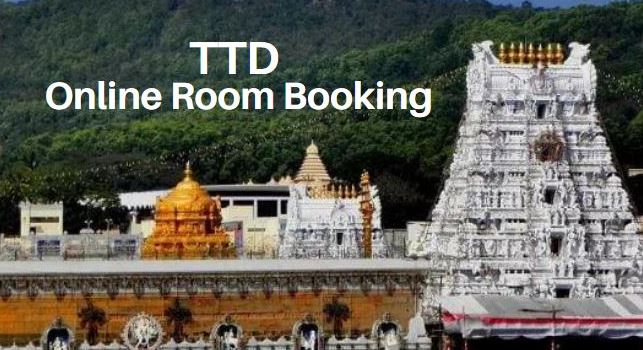 Failure to provide the proper ID proof at check in Slot time will subject to Cancellation of the Booking. Due to the huge increase in rooming requirement in Tirumala hill, many reforms are being made in booking accommodation for devotees. Let's discover the new rules for booking accommodation.
TTD Online Room Booking 2022: Check Accommodation & Rates
TTD rooms are not allowed to book for a single person. At least two people must check in for a single room. A registered user on the TTD website was only allowed to book one room in Tirumala or Tirupati for a period of three months.
TTD Accommodation Booking Online
Documents Required:
Below is the list of documents required for TTD Online room booking.
Devotees need to carry Aadhar Card as a mandatory proof while booking a room on the TTD hill.
Proper evidences stating your address on the documents is mandatory
Nowadays Devotees are also carrying letter-pads attested with the local MLA or MP to get immediate Darshan
TTD Kalyana Mandapam Online Booking
TTD Online Room Booking Timings:
Room is allotted for only 24 Hours and no extension is provided under any circumstances.
Accommodation Prices and Rates of Rooms in Tirumala & Tirupati.
Prices will start from Rs.50 for a fully furnished room. But online, rooms only start from Rs.100 are allowed to book. The TTD guesthouse rooms are named Nandakam, Sapthagiri, Srinivasam, Vishnuvasam etc. are examples of guesthouses available for pilgrims.
TTD Room Booking Process:
The process to book rooms and guesthouses in Tirumala Tirupati is very straight forward. The TTD Board had made the process very easy with the help of the Govt of Andhra Pradesh. The step by step process for TTD Online Room Booking 2022 is as follows.
Login to your account in TTD website and select accommodation link in dashboard.
Choose your desired date, check IN slot etc.
Proceed to enter the accompanying person details. Once finished the entry go for selection of Price of room. The rooms displayed below as per availability on concerned date.
Once you are satisfied with the selection pay the accommodation price in Payment gateway.
The charges of 2% is collected as an online processing fee extra. The Room Rent is free in every case. Only sanitation charges are collected from Devotee.
For booking your room and checking accommodation availability visit www.ttdsevaonline.com
Keep Reading: