Kotappakonda Temple Timings: On this page we will learn about the Andhra Pradesh popular holy place for Hindus, Kotappakonda, its Temple Timings, Distance & Travel Details and more. Kotappakonda is the popular place for Hindus mainly in the state of Andhra Pradesh during the time of Mahashivaratri.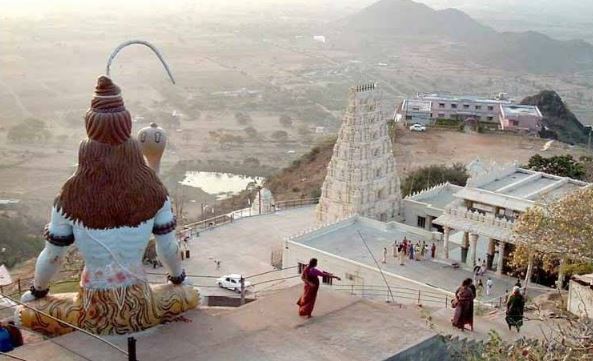 More than 10 Lakhs of devotees are expected to visit Kotappakonda during the Mahashivaratri festival. After performing pujas to the Trikoteswara Swamy, Siva Kalyanam will be performed on the day of Mahashivaratri.
Kotappakonda Temple Timings, Distance & Pooja Details
There are various lodges and rooms available for the Devotees who comes from other districts and states to the Kotappakonda temple. The ticket price for rooms at Kotappakonda ranges from Rs.250/- to Rs.1000/- based on the facilities provides. Pulihora, Dhadhyojanam Prasadam, Nethi Arisa Prasadam and Nethi Laddu Prasadam will be distributed to devotees after presenting it to the Lord Shiva. Also, the devotees even buy the Prasadam at the counter after paying some small amount. On this page, you can find the Kotappakonda Temple Timings, Distance & Pooja Details.
Kotappakonda Temple Timings
Below are the timings of Kotappakonda Temple from Morning to Night.
| | | |
| --- | --- | --- |
| S.No | Timings | Pooja details |
| 1 | 6:00 am | Temple opening hours |
| 2 | 6:00 am – 12:15 pm | Abhishekam |
| 3 | 6:00 am – 1:00 pm | Sarva Darshan |
| 4 | 1:15 pm – 1:30 pm | Pancha Harathi |
| 5 | 1:30 pm | Temple closing Hours |
| 6 | 1:30 pm – 3:00 pm | Temple remains closed |
| 7 | 3:00 pm | Temple reopens |
| 8 | 3:00 pm – 8:00 pm | Astottaram |
| 9 | 3:00 pm – 8:00 pm | Sarva Darshan |
| 10 | 8:00 pm | Temple closed for the day |
What Kotappakonda is Famous For?
Kottappakonda is a Holy place for Hindu devotees where Sri Trikoteswara Swamy temple was located. Every year more than 25 Lakhs of devotees visits Kotappakonda temple to take the blessings of Lord Shiva. The most interesting part is that the Temple name is taken as reference in many Telugu movies after its popularity.
How to Reach Kotappakonda?
Kotappakonda is situated in Guntur district, Andhra Pradesh, India. It is nearly located 10 miles away from Narasaraopet town and 30 miles south west of Guntur City. People from other districts and states can visit this temple either by Bus or Train till Vijayawada, Guntur or Tenali.
By Air:
The nearest airport is at Vijayawada International airport (Gannavaram) which is just 108 km.
By Rail:
The nearest railway station is at Narasaraopet which is around 10 km away from the temple. From Guntur railway station, the Temple located away 55 km.
Kotappa Trikoteswara Temple Pooja Details:
Below pooja will be conducted in the Kotappakonda temple every day.
Archana
Asttotharam
Panchaharathi
Annaprasana
Abhishekam
Aksharabhyasam
Vehicle Pooja
Kesakhandana
Moolavirat Abhishekam
Mandapa Abhishekam
Mahasivarathri Paroksha Abhishekam
Kotappakonda Swamy Temple Address:
Sri Trikoteswara Swamy Temple,
Narasaraopet Mandal,
Kotappakonda,
Guntur District,
Andhra Pradesh – 522601.
Email: [email protected]