Airtel IQ video provides a cutting edge IPTV and Video OTT platform for startups. If you are planning to start a VOD service in your area or for your community, Airtel IQ Video will help you to achieve this. The platform offered by Airtel comes with a hassle-free launch of your video content without any worries. So, you no need to bother about the launch of your IPTV or OTT platform.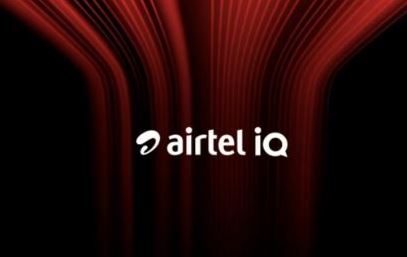 We all know that the market is favorable for OTT platforms and the ground is ready to launch new OTT's without any hassle. Similarly, IT companies and Telecom giants like Airtel are coming with the decent solutions with less investment to launch your own OTT in 2022. On this page we have come up with how to launch OTT with Airtel IQ Video platform.
Airtel IQ Video platform: A OTT solution to democratize Video Content in India
In the market there are plenty of OTT software providers but choosing the right one is a big task. Withe advanced technology and with minimum investment, Airtel has come up with Airtel IQ Video platform that provides your own OTT platform or IPTV. Take the Example of Raj TV and Eros Now amongst early customers in India. CG Telecom of Nepal also using the Airtel IQ Video platform now.
What is Airtel IQ Video?
Airtel IQ Video is a OTT solution platform that allows entertainment companies, startups and broadcasters to offer OTT video services with minimal investment by leveraging Airtel's cutting edge and secure video cloud platform.
Features of Airtel IQ Video:
There are many features that are made available for those who wants to digitize their content on OTT platforms.
Provides cutting edge IPTV and Video OTT platform
Using Airtel IQ Video, It will be an easy task to digitize our content, host it on Airtel's cloud platforms and offer it to audiences both in India and across the global through our own OTT app
Airtel IQ, a cloud-based omni-channel communications platform, that enables brands to deepen engagement with customers through timely and secure communication.
Provides robust infrastructure and extensive network coverage has been helping us deliver blockbuster content seamlessly to the end consumers
Provides embed communication services such as Voice, SMS, IVR, Video in their applications and digital properties across desktop and mobile, all through a unified platform.
Airtel IQ Video Clients:
There are many clients for Airtel IQ Video who started their OTT platforms in India in 2022. The list is as follows.
Eros Now: Eros Now partnered with Airtel over the years and are now excited about our technology collaboration.
Raj TV: Raj TV has used Airtel IQ Video to take the OTT route to serve increasingly digitally savvy consumers
CG Net: Nepal's leading ISP provider signed a deal with Airtel IQ to launch their own IPTV and as well as OTT platform
Investment:
Airtel IQ Video allows businesses to build world-class OTT solution for large and small screens with minimal investment in infrastructure and technology.