Aha Vs Hotstar: One is the global giant in the industry and the other is the local OTT platform popular in Telugu, Tamil languages. You might have surprised how should i compare the both. Yes you are right but Aha is one of the leading OTT platform in Telugu now and giving tough competition in the OTT industry. On the other side Hotstar is already proved as a OTT platform many years back. So, Aha Vs Hotstar Comparison deserves to be here.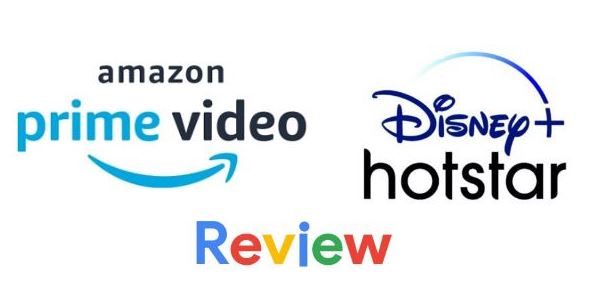 Every smartphone user today in India installing OTT Apps either Free or Paid to watch latest movies, web series, live sports and for other things. In order to succeed in the first step of app installation, OTT platforms are coming up with Free plan where they can watch limited content every month. For Example, Free users gets an access to watch limited content in Hotstar and Aha Apps.
About Aha OTT:
Aha was first launched in the beginning of 2020 only to host the Telugu content. After 2 months of its launch, India has witnessed sudden surge in Covid-19 cases. Everry business in India went upside down except OTT industry. OTT platforms have seen raise in their growth parallel to Covid cases. Similalrly, Aha has seen major surge in subscriptions and within 1 years Aha proved to be one of the top 5 ott platforms in Telugu. The OTT has already reached 2 Million subscriptions on Android and iOS. With the booster success of Aha in Telugu, it was launched in Tamil in 2022.
Aha Subscription Plans:
As of now Aha offers only two plans for its users. Aha subscription plans are very feasible to the common people. The basic 3 month plan starts with ₹149 while the Yearly subscription plans starts at ₹399. Given below are the benefits of the aha yearly subscription and the 3 month aha subscription plans.
| | |
| --- | --- |
| Aha Subscription Plans | Aha Subscription Price |
| Aha 3 month subscription | ₹149 |
| Aha yearly subscription | ₹ 399 |
About Hotstar
Hotstaris an Indian OTT platform that premiers movies, web series and live sports. Hotstar is also known for broadcasting originals. Hotstar developed and owned by Disney also features web series that they telecast on this OTT platform. Like all online platforms Hotstar also offers a number of Hotstar Subscription Plans. By choosing the Hotstar Subscription Plans that the user wants and paying the Hotstar annual subscription price or the monthly price the user will be able to enjoy premium content.
Hotstar Subscription Plans:
Hotstar is known for offering various Hotstar subscription plans both Hotstar monthly subscription and aha yearly subscription with various aha subscription plans offers. Currently Hotstar has both Hotstar annual subscription price and aha monthly subscription price from which the users can choose the Hotstar subscription plans they want.
1 month: Rs 49
3 months: Rs 149
6 months: Rs 199
12 months: Rs 499
Does Aha and Hotstar Have Free Plans?
Yes' Aha and Hotstar both have free subscription plans. Even There is also a free subscription to Disney Plus Hotstar in India and Aha Video; however, you hardly get anything here. So, I suggest you with the Paid plans.
Aha Vs Hotstar: Which is the Best?
Both Aha and Hotstar are popular in their own ways. Aha is more focused on Web Series and Movies that to in only two languages while Hotstar is more rich with content across India.
Keep Reading: