YSR Schemes List: When the late chief minister YS Rajasekhara Reddy was in power he was introduced some of the welfare schemes to the people of Andhra Pradesh. The schemes have become popular over the years because they have benefited the poor people very much. And these schemes have been adopted by other govt's after his death. That's why the YSR Schemes have become popular in the states of AP and Telangana.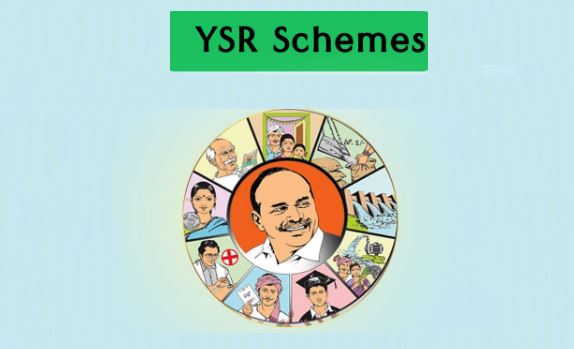 #1 Jalayagnam
Jalayagnam, is a water management program in India. It has been implemented by the late Chief Minister of Andhra Pradesh, India, Dr. Y. S. Rajasekhara Reddy. With the schemes, the farmers of the united Andhra Pradesh to bring 8.2 million acres (8.2 million acres) under irrigation in five years.
#2 Indiramma Illu
Indiramma Illu is a housing scheme introduced by the the late Chief Minister of Andhra Pradesh, India, Dr. Y. S. Rajasekhara Reddy. The main motto of the scheme is to covers people living in rural areas in the state of Andhra Pradesh. It started in the year 2006 when Y. S. Rajasekhara Reddy was the Chief Minister of Andhra Pradesh and aimed to make the state Hut-free. Now its was implemented again YS Jagan Mohan Reddy again in his tenure 2019-2024.
#3 Two Rupees Rice
The scheme was implemented when there is a starvation for food is prevailing in Andhra Pradesh. The AP government has re-launched the Rs.2 per kg rice scheme for the people below-poverty-line (BPL). With this scheme, In all, about 42,000 fair price shops are networked to sell the subsidized rice.
#4 Arogya Sri
It is one of the superior schemes in now then of the Telugu states. Even though the names have been changed now, the arogyasri schemes provides a health insurance to the rural people living below the poverty line (white card holders). With these scheme, people who are suffering with health issues will be given free treatment in super speciality hospitals.
#5 Free Electricity For Farmers
On the first day of forming government in 2004, YSR has provided free electricity for farmers, a campaign project. This scheme is not in running stage now.
Does All These Schemes Available in the current Govt?
Yes, Other than Free Electricity For Farmers in AP and a few, all the schemes are currently available in AP under YS Jagan Leadership. In addition to this, Jagan has promised various other schemes they are called Navaratnalu.