POWDER Movie OTT Release Date: Nikkil Murugan is a well known PRO in the Tamil film industry who is making acting debut with POWDER, an action thriller film. He announced through social media platforms that POWDER Tamil movie will be releasing in the month of June 2022 into theaters. When Nikkil said that he is into acting, Kollywood celebrities expressed their happiness and welcomed Nikkil as part of their family.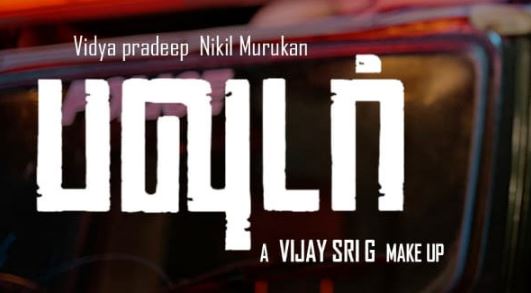 We all know Nikkil is one of the most popular PRO's in Kollywood and have close relations with the Tamil actors and as well as Telugu actors. He guided many Telugu and Kannada celebrities and actors during their entry into Kollywood industry. Now it is interesting to see whether Nikkil will be a successful actor in Kollywood or not. Let us check Powder Movie Release Date, Review and When Its going to come on OTT, Etc.
What To Watch Nxt: Upcoming Tamil Movies in OTT Platform
POWDER Tamil Movie OTT Release Date
POWDER (2022) is a Tamil thriller that happens in a single night. Nikkil Murugan in an interview said that Powder is a film that happens over a single night, the shoot happened only after my working hours. So, it seems like Nikkil is not serious about his acting career but he wants to try his luck in Kollywood.
Nikkil is very fortunate to have close working experience with almost all Tamil actors in the post production stages. Director Vijay Sri G, who previously made Dha Dha 87 starring Chaaru Haasan, then involved himself in making Powder starring Nikil Murugan and Haraa starring Mohan and Khushbu.
Cast & Crew:
Star Cast: Vidya pradeep, Nikil murukan, Motta rajendran, Manobal, Vaiyaburi, Manojkumar, Aadhavan, Agalya, Shantini deva, Aradya, Vijay sri g
Director: Vijay Sri G
Producers: Jaya Sree Vijay
Music Director: Leyender Lee Mart
Cinematography: Rajapandi
Editor: Guna
POWDER Trailer Review
As the film is scheduled for theatrical release in the month of June 2022, the makers are highly involved n the post production activities. Seeing the trailer of the film its is very evident that the film rotates around smuggling of drugs in the city while Nikkil character comes in a powerful police officer role. Rest of the story will be revealed after the theatrical release.
Digital Rights
As per our studies, Either Sony LIV or Aha Tamil will acquire the digital rights of Powder.
Language and Subtitles Availability
The movie will be initially available in Tamil language with English subtitles. Telugu, Kannada, Malayalam and Hindi versions will be added available soon.
Aha OTT: Tamil
POWDER Tamil Movie OTT Release Date
Tamil film POWDER releasing on brand new Tamil OTT platform Aha this June 2022.
| | |
| --- | --- |
| Movie Name | POWDER (2022) |
| Languages | Tamil |
| Powder Release Date | June, 2022 |
| Powder OTT Release Date | June, 2022 |
| Powder Digital Rights | Aha |
| Satellite Rights | TBA |