Chintakayala Ayyanna Patrudu Biography: The current TDP politburo's one of the main member is Chintakayala Ayyana Patrudu. He is the most active politician from the state of Andhra Pradesh belonging to Telugu Desam Party. In his career span, he was elected 6 times from Narsipatnam constituency as an MLA and also worked as an AP Minister. Ayyanna Patrudu is well known for comedy speeches in political meetings and his satires on ruling party YSRCP creates humor to public.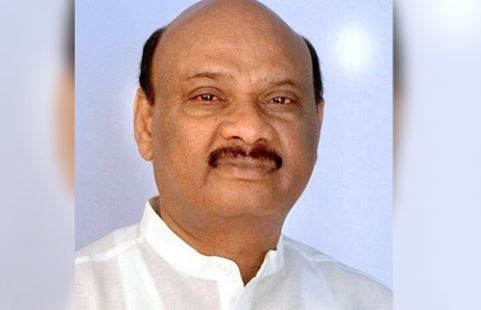 Being one of the most senior politician in AP state, he is playing an important role in the TDP party as one of the key decision makers. His rivalry with YS Jagan and other YSRCP leaders took serious turn in June 2022, which led to demolition of his house compound wall which is constructed illegally. Before this, Ayyanna Patrudu has been challenged YSRCP leaders in public debates and meetings. We have come up with the Chintakayala Ayyanna Patrudu Biography, Wiki, Cast, Family, Son, Age and more.
Chintakayala Ayyanna Patrudu Biography, Wiki, Cast, Family
Ayyanna Patrudu comepleted his studies (12th Pass) from AP board of Education in 1975. His interest towards politics made him to join in TDP under the leadership of NTR and Chandra Babu Naidu. He belonging to Narsipatnam constituency and in 2019 general elections he was lost to petla umashankar. His aim is come back to power in 2024 general elections from TDP party.
Ayyanna patrudu worked as a Minister for Panchayat Raj, Rural and Water Supply , (2014–17) &Minister for Roads and Buildings, (2017–2019), Andhra Pradesh.
Chintakayala Ayyanna Patrudu Biography
| | |
| --- | --- |
| Full Name | Chintakayala Ayyanna Patrudu |
| Called As | Ayyanna Patrudu |
| Profession | Politician and Business |
| Wife Name | Chintakayala Padmvathi |
| Son Name | Chintakayala Rajesh |
| Age | 66 Years |
| Height | 5"4(Approx.) |
| Weight | 67Kgs(Approx.) |
| Date of Birth | 4th September 1957 |
| Birth Place | Narsipatnam, Andhra Pradesh |
| Zodiac Sign | NA |
| Nationality | Indian |
| School Name | NA |
| College Name | Govt College |
| Qualifications | Intermediate From Board of Intermediates Education In 1975 |
| Father Name | Varahala Dora |
| Mother Name | NA |
| Siblings | NA |
| Address | 34 Narsipatnam (Andhra Pradesh) constituency , at Serial no 303 in Part no 161 |
| Net Worth Salary | 15 Crore + |
Family:
CH Ayyanna Patrudu was born in Velama Community Family at Narsipatnam in the Visakhapatnam district. He earned a bachelor's degree in Arts from PR Government College, Kakinada, in 1978. Chintakayala Ayyanna Patrudu first elected as an MLA in 1983 from Telugu Desam Party(TDP). With this he elected 6 times as an MLA from TDP.
Chintakayala Ayyanna Patrudu Son
Chintakayala Ayyanna Patrudu son is CH Rajesh, He is also very much active in politics and he has completed Engineering studies. He is an young leader in TDP party and very near and dear to Nara Lokesh.